IV HYDRATION TREATMENT MENU
RevitalIV's hydration therapy treatments are designed to enhance overall health, as well as to treat certain common ailments and symptoms. All of our treatments are administered with a minimally-invasive intravenous procedure to deliver fluids, medications, vitamins, and other nutritional supplements directly into your bloodstream to counteract the accumulative effects of dehydration. All of RevitalIV's IV Hydration treatments are administered by experienced, board-certified physicians and registered nurses, ensuring both safety and comfort.
To learn more about IV Hydration, please visit our ABOUT page. RECALIBRATE your body before or after a surf session, day on the golf course, marathon, boot camp session, and more with our athletic performance IV. This custom treatment can help with all of the following:
Aid in Fat Synthesis
Improve Cardiovascular Health
Increase Wound Healing
Boost Metabolism
Lower Blood Pressure
Increase Cardiovascular Health
Soothe Muscle Cramps
Help Muscle Contractions
Maintain Healthy Bones
BOOSTER SUGGESTIONS: B12 Booster, Glutathione RECOVER Recover from the effects of alcohol overconsumption with our hydrating hangover treatment. This treatment will rehydrate your body and relieve your symptoms after a night of overindulgence. This custom treatment can help with all of the following:
Speed metabolism of alcohol in the liver
Help support the alcohol dehydrogenase enzyme that breaks down alcohol and eliminates it from the body
Regulate the nervous system
Power a healthy digestive system
Soothe headache and nausea
BOOSTER SUGGESTIONS: Glutathione, Vitamin D Booster

REVIVE your fatigue, irritability, and dry skin caused dehydration while traveling. Our travel treatment will have you ready for departure or replenished after your arrival. This custom treatment can help with all of the following:
Support the immune system
Infuse Powerful antioxidants
Reduce stress
Decrease inflammation/swelling
Soothe headache and nausea
Improve sleep patterns
REJUVENATE dry-skin, wrinkles, skin blemishes, and accelerated aging with our rehydrating beauty treatment. While topical products and creams work to hydrate your skin externally, hydrating from the inside out is even more effective for rejuvenating your outward appearance. This custom treatment can help with all of the following:
Support collagen growth
Increases blemish healing
Detoxifies
Helps cell renewal in the skin
REV your body's engine with our immune boosting formula. Designed to optimize your immune system in the wake of a cold/flu or other illness, Rev boosts your body's engine to its fullest potential, warding off infections and viruses. This custom treatment can help with all of the following:
Infuse powerful antioxidants
Increase immunity
Fight cold and viruses
Detoxify the body
Boosts energy
BOOSTER SUGGESTION: B12 Booster, Vitamin D Booster
Regenerate (Alpha Lipoic Acid IV): ALA (Alpha Lipoic Acid) is an antioxidant that is essential for aerobic metabolism. It also acts by regenerating other antioxidants. ALA is unique in its ability to act as a water- and fat-soluble antioxidant. It crosses the blood-brain barrier and therefore reaches the brain. Glutathione is pushed at the end to help stimulate liver regeneration and signals cellular apoptosis or cell death.
Maximizes Brain Function
Regenerates Cells
Beats Fatigue
Reduces Inflammation
Helps lower Cholesterol Refresh: Beauty starts from the inside out! Pamper yourself with our Refresh IV for healthy, glowing skin! This IV has the perfect mix of hydration, Biotin, Glutathione, Vitamin C, Zinc, and B vitamins. 
Support collagen growth
Increases blemish healing
Detoxifies
Helps cell renewal in the skin This "cocktail" was named after physician, John Myers, M.D., who used IV hydration therapies as treatment for many types of infections, illnesses, and allergies. It has been shown to RELIEVE a broad range of conditions and symptoms at the drop of a hat…and one drop at a time. This IV can help with all of the following:
Restore Hydration/Recharges the body with Electrolytes
Balance salts
Relieve pain and discomfort
Revive your immune system with super antioxidants
Replenish vitamin and mineral levels: Vitamin B-complex, Vitamins B5, B6, B12, Vitamin C, Magnesium, and Calcium
BOOSTER SUGGESTION: Glutathione, Vitamin D Booster REDUCE fat and bloating with this specialized formula that helps to flush away toxins, boost energy, and even regulate your cholesterol. When diet and exercise isn't giving you the results you need, this fat-blasting treatment will help your body to burn fat with a high dose of B12 vitamins and specialized protein that encourages the body to break down fat stores, mobilizing them into your bloodstream to be used for energy. This IV helps to:
Break down fat deposits
Detox the liver 
Support healthy digestion
Metabolize fats and carbohydrates
Modulate cholesterol in the blood
BOOSTER SUGGESTION: Vitamin D Booster Vitamin C is a powerful antioxidant used to boost your immune system, protect against colds, flus, and a wide range of symptoms and diseases. There are, however, even greater benefits of this vitamin when used in high doses. High dose Vitamin C IV treatments are used for a variety of conditions and diseases . . . even cancer. Recharge your body with this high-dosage IV.
Vitamin C may have a direct effect against infectious agents like bacteria, viruses, and other pathogens.
Vitamin C is a potent antioxidant that helps protect cell structures like collagen, proteins, and DNA from damage by free radicals and reactive oxygen species (ROS) which are common in high stress states, chronic illness and infections.
Read about High-Dose Vitamin C and Cancer here.
BOOSTER SUGGESTION: B12 Booster, Glutathione REPAIR your gut. Recent research has shown that a healthy gut (the intestinal tract) is essential to overall health. It plays a key role in many biological processes, such as: digestion, nutrient absorption, immune function, inflammation, elimination of waste and detoxification, and so many more. Signs of an unhealthy gut include but are not limited to: abdominal pain, bloating, diarrhea and constipation. Repair your gut with this IV.
Reduces intestinal permeability (leaky gut)
Protects the immune system
Decreases inflammation
Enriches and protects the mucous layer of the intestinal tract
BOOSTER SUGGESTION: Glutathione, Vitamin D Booster
RESTORE
Brain Health NAD+ IV Therapy
RESTORE your brain, memory, mind.
NAD+ is a naturally occurring compound that determines how quickly our cells age. Not only is it fundamental to the biological processes that make life possible, it plays a major role in oxidative metabolism and lifespan extension.
Compelling research has shown that NAD+ may help you withdraw from addictive substances safely, overcome anxiety and depression, handle acute and chronic stress more effectively, and cope better with PTSD.
Our NAD+ levels naturally decline by more than 50 percent as we age, leading to cellular dysfunction and an inability for the body to repair DNA damage.
Maximizes Brain Function
Regenerates Cells
Beats Fatigue
Slows Aging
Can help with addictions to: smoking, narcotics, alcohol, and food
The following "boosters" can be added to any of the above hydration therapies. Our experienced, board-certified physicians and registered nurses will work with you on a customized booster that is catered to your specific needs and state of health. VITAMIN BOOSTERS
A customized combination of booster shots and IV pushes may be added to any of the above services for a nominal fee that varies according to the chosen booster:
VITAMIN B12 SHOT
FAT-BURNING VITAMIN B SHOT
B-COMPLEX SUPER SHOT
Zofran (for nausea)
Glutathione (boosts antioxidants)

COSMETIC BOOSTERS
While you are rehydrating from the inside, a Board Certified Physician can enhance your appearance on the outside with a Cosmetic Booster.
Botox
Dysport

Xeomin
Juvaderm

RUNNING A MARATHON? HAVING SURGERY? LOOKING FOR A MORE EXTREME TREATMENT?
In addition to our treatment menu, RevitalIV offers customizable IV hydration treatments and plans. RevitalIV's physicians will create a bespoke IV Treatment Package for you, according to your body's specific needs and
deficiencies.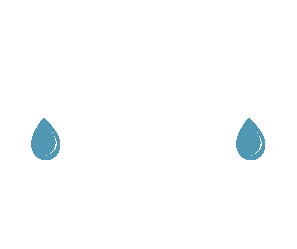 Too jet-lagged/sick/exhausted/hungover to move?
Our staff will travel to your location so you can experience any of our treatments in the comfort, privacy, and convenience of your own home/hotel/work.
Call TO BOOK TODAY: 561-406-2202