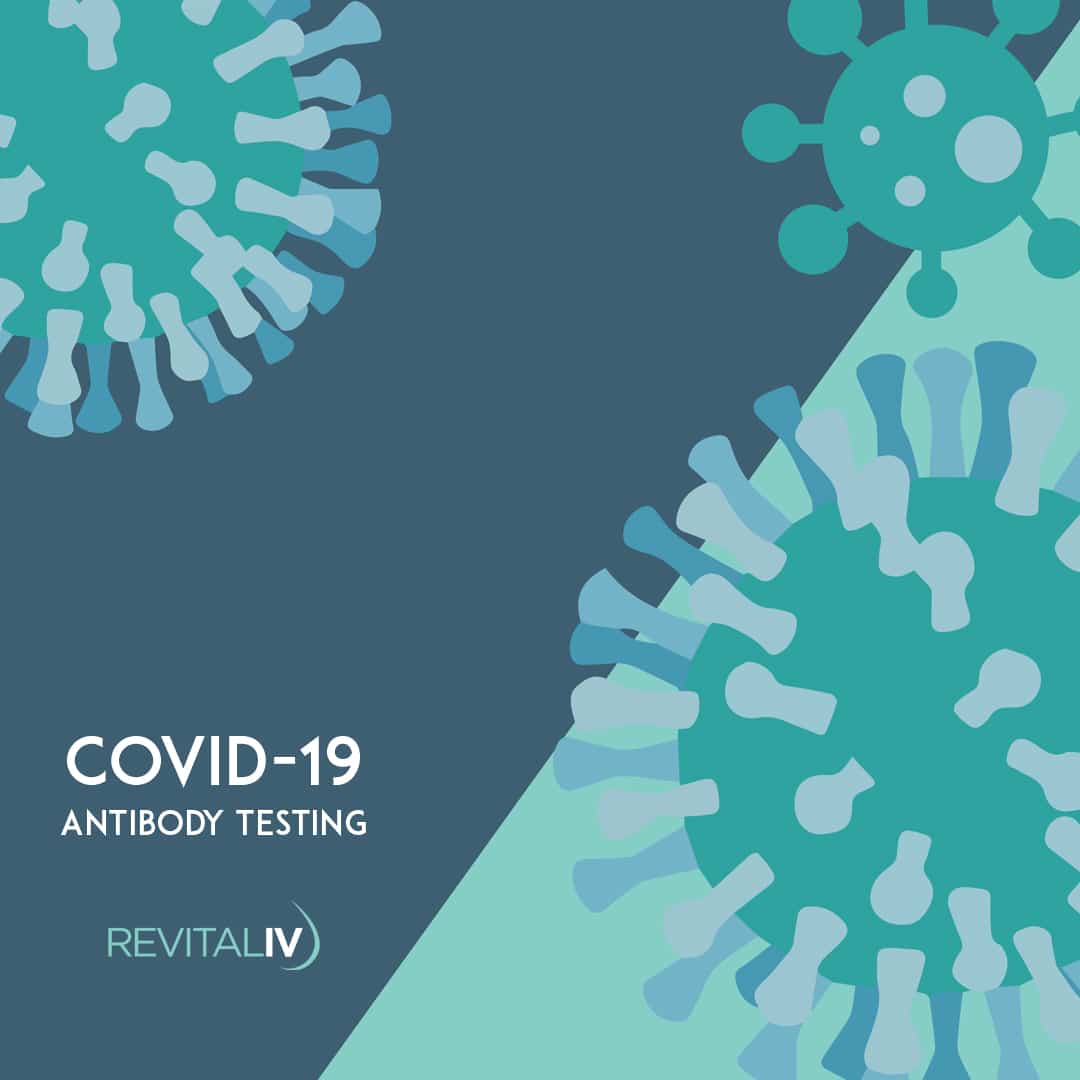 COVID-19 ANTIBODY TESTING
RevitalIV is now offering COVID-19 Antibody Testing to asymptomatic candidates. 
This IgG/IgM Diagnostic Test is performed and provided by Matteo Rosselli, D.O. and his staff. This is a COVID-19 antibody test used to detect the presence of antibodies indicating an immune system response to a past COVID-19 infection, and not to diagnose active infections.
A positive result to the IgG antibody test indicates that one has had previous exposure to COVID-19, and has developed antibodies to the virus.*
BOOK NOW:
561-406-2202
*A positive IgG test indicates past exposure to COVID-19 but does not guarantee immunity against a second infection. Our IgG/IgM rapid test kit have a 90.4% sensitivity (true positive) and a 98.3% specificity (true negative) rate. This test will NOT indicate a current COVID-19 Infection.
CORONAVIRUS COVID-19 & INFLUENZA ARE HERE
WHAT YOU CAN DO:
In addition to all of the CDC's recommendations for keeping you healthy during this time, Dr. Rosselli has put together  SUPER-IMMUNE IV to help keep your immune system strong. 
T IS IT?
The RESIST Super Immune IV includes a High Dose of Vitamin C, Zinc, and a Glutathione Push.
Regular Price: $249
SPECIAL PRICE: $215!
Many of you have been asking for Dr. Rosselli's Immune Support recommendations during this time, so we have bundled them for you into one package at a specially discounted price.
ULTIMATE IMMUNE BUNDLE INCLUDES:
Emulsi-D3 Synergy (2fl oz)
Liposomal Vitmain C (4fl oz)
Liposomal Glutathione (1.7fl oz)
N-Acetyl-L-Cysteine (120 capsules)
Zinc Supreme (90 capsules)
ONLY $145
 (plus shipping)
ORDER NOW:
561-406-2202
While supplies last. Discounted price does not include shipping costs.