Introducing our New Product Offerings: Pure Potent CBD Oil and Gummies!
You've probably heard a lot about CBD lately. CBD, or Cannabidiol, is a major phytocannabinoid–a chemical compound that acts on receptors in cells that alter neurotransmitter release in the brain. Yes, it comes from the cannabis plant, but it does not contain THC. Nor does it have the same psychoactive effects that marijuana can sometimes effect. It has incredible holistic and therapeutic properties with zero toxicity. Just like IV Vitamin Therapy, CBD is becoming an important and effective option to feeling well. 
The receptors that CBD acts on are involved in a variety of psychological processes which include but are not limited to pain sensation, mood, memory and appetite. CBD is becoming a popular medical option as a means to decrease feelings of anxiety, depression, or other mental health problems, as well as a pain-reliever for more serious medical ailments. It's an ideal option for people who want to reap the medicinal benefits without actually feeling high.
What Are The Benefits Of Pure Potent CBD Oil?
Promotes daily wellness
Mood enhancement
It is shown to aide sleep
It is known to relieve pain and inflammation
It is known to help with substance abuse
It has also been shown to help with diabetes prevention
Our CBD Oil Products: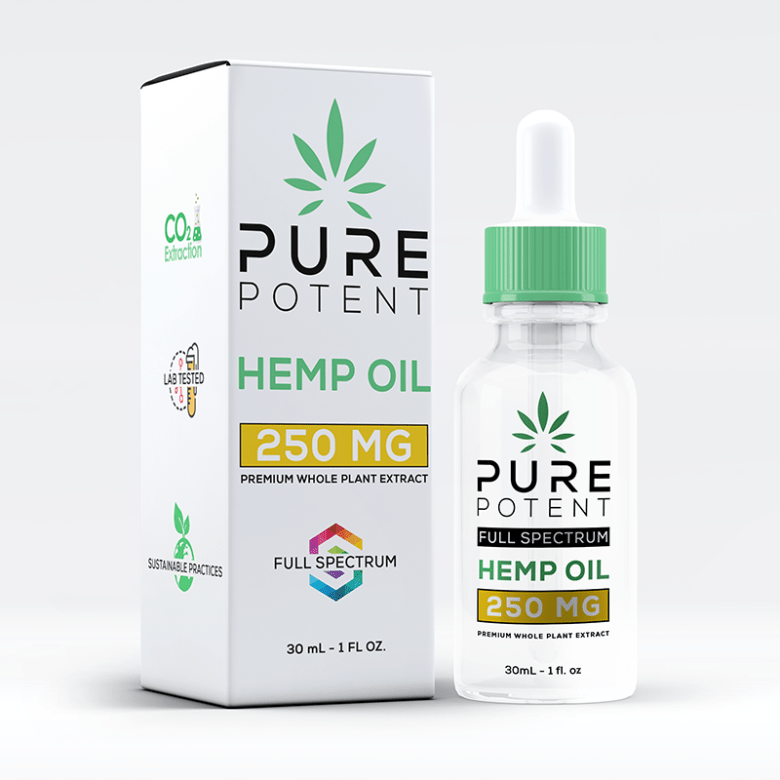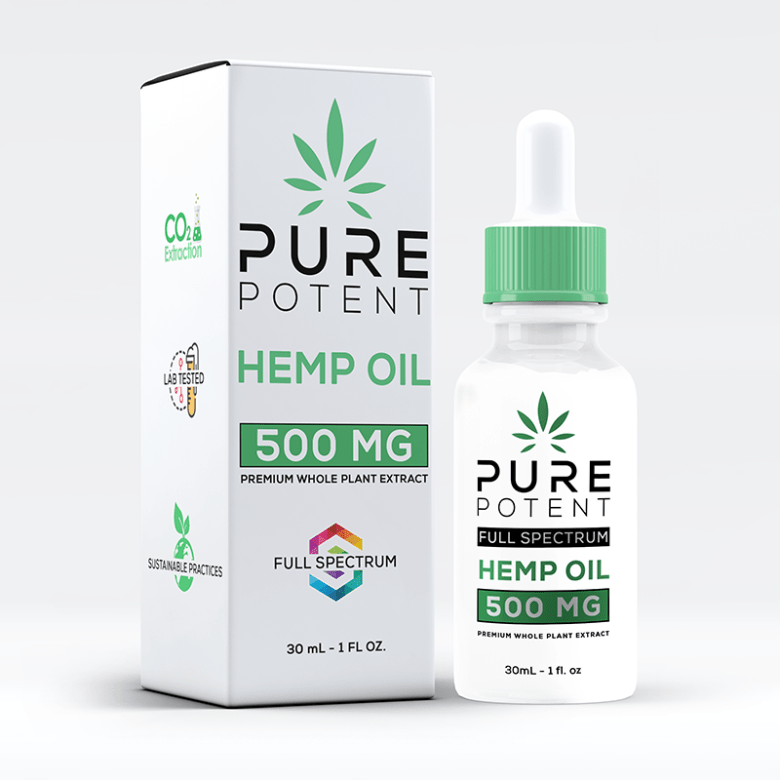 Why Pure Potent CBD Oil?
Pure Potent 500mg and 250 mg CBD Sublingual oil are made form an infusion of organic hemp seed oil, broad spectrum CBD oil and pure CBD isolate. All materials are sourced domestically in the U.S.A. We independently test from harvest to point of sale to ensure purity and potency.
This is a true collaboration of farmers, extractors, manufacturers and distributors. United and together, we offer the purest and most potent products available to market today. 
Our CBD Gummies Products: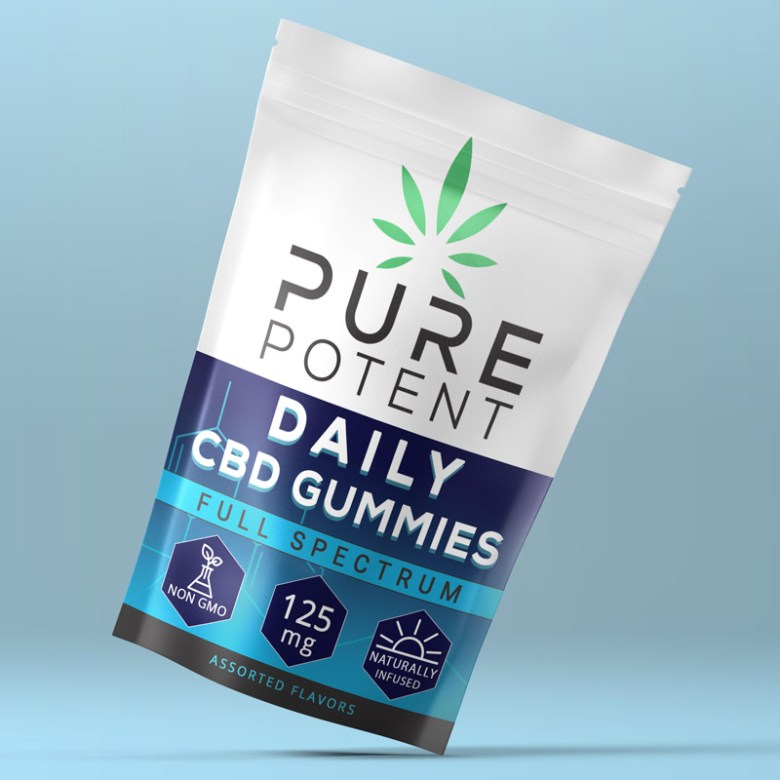 What Are The Benefits Of Daily CBD Gummies?
Pure Potent CBD gummies promote a wellness that enhances your overall body functionality.
Cannabinoids are known for their anti-inflammatory and anti-oxidant properties that make it important for the upkeep of cell health.
An all-natural alternative to opiates by being more safe, effective, and accessible while also being non-addictive
Why Pure Potent Daily CBD Gummies? 
Pure Potent CBD gummies provide you with the many manifold benefits of phytocannabinoid hemp extracts. These gummies are an all natural product that conform to your highest expectation regarding integrity, quality and safety.
This is a THC-free product that has no psychoactive effects. It is legal in all 50 states and is sourced domestically. Our use of organic practices ensures our farming methods are sustainable. Pure Potent laboratories use CO2 extraction methods with absolutely no harsh solvents in the process.
Stop by the office to pick up your CBD Oil or Gummies today! 561-406-2202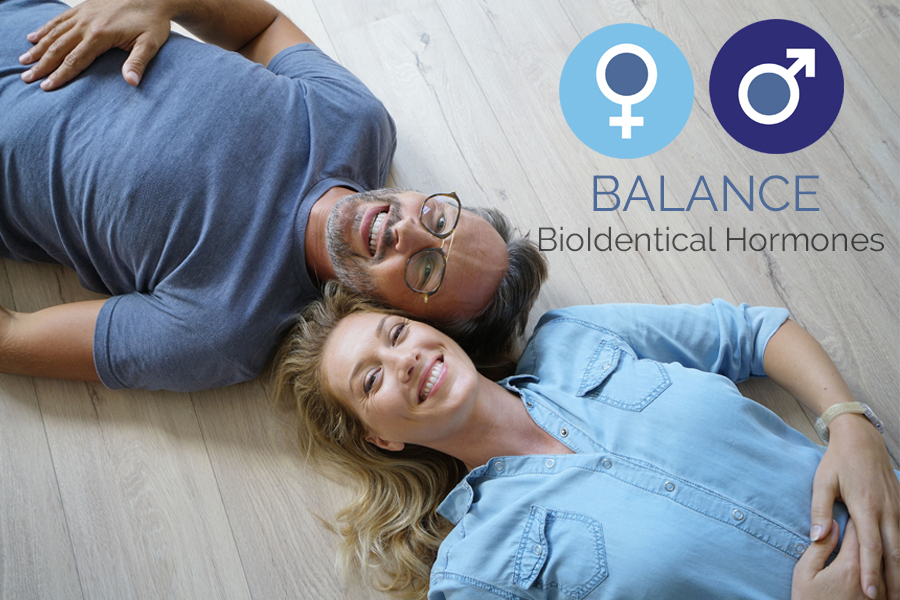 Dr. Matteo Rosselli, D.O.
Medical Director and Co-Founder of Revitalogy
With over two decades of experience as an anesthesiologist, Dr. Rosselli has witnessed the extraordinary benefits of intravenous hydration treatments firsthand.  His specially-formulated treatments for conditions such as migraines, hangovers, and jet-lag, as well as his highly-innovative customized treatments for pre-/post-operative procedures have been so beneficial for his own patients that he was inspired to open RevitalIV and offer these treatments to the public. Dr. Rosselli's priority is to provide the safest and most effective strategies for optimal health, slowing the aging process, and restoring the youthful vitality that decreases as we age. He believes that the integration of revolutionary medical research with his patients' individual health profiles is the most optimal method for prescribing anti-aging medicine programs that will produce effective results.
His revolutionary syntheses of BioIdentical Hormone Therapy, IV hydration, and Physician-Formulated Vitamin Supplementation, have been drastically reducing age-related disease and symptoms while restoring a youthful and beautiful energy to his patients.
Book a consult with Dr. Rosselli today: 561-406-2202